La vida está llena de problemas, incongruencias y vicisitudes
y ante tanto caos y tanta adversidad, sólo nos queda disfrutar de los buenos momentos.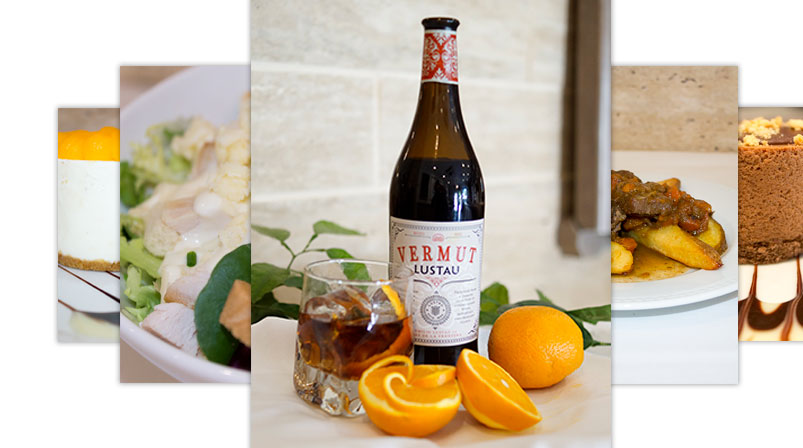 ENSALADILLA DE PULPO AL PIMENTÓN

SALAD OF POTATOES AND OCTOPUS WITH MAYONNAISE AND PAPRIKA

2,60€ | 8,00€
SALMOREJO

COLD TOMATO CREAM (GAZPACHO) WITH BOILED EGG, IBERICO HAM AND OLIVE OIL

--- | 3,80€
ENSALADA DE QUESO DE CABRA CON MOSTAZA A LAS FINAS HIERBAS

FRESH SALAD WITH GOAT CHEESE, CHERRY TOMATO AND WALNUTS WITH FINE HERBS- MUSTARD SAUCE

--- | 11,00€
ENSALADA DE SALMÓN MARINADO SOBRE AJO BLANCO

MARINATED SALMON SALAD AND RED ONION WITH ALMOND AND GARLIC SAUCE

--- | 10,00€
TOMATES ALIÑADOS CON MELVA

FRESH TOMATOES SALAD AND MACKEREL

--- | 8,50€
TOSTA DE SOLOMILLO DE ATÚN A LA CEREZA

TUNA SIRLOIN STUFFED CHERRY WITH TOAST BREAD

2,80 | 8,50€
BLOC DE FOIE AL P.X.

DUCK FOIE WRAPPED IN FRIED CORN TO PX (SWEET WINE) AND BREAD TOAST

--- | 10,50€
BERENJENAS CRUJIENTES CON MIEL DE AZAHAR

FRIED AUBERGINE (EGGPLANTS) CANES WITH ORANGE BLOSSOM HONEY

2,80€ | 8,50€
CROQUETAS DE LA GRANJA

CHICKEN CROQUETTES (HOME-MADE)

--- | 8,50€
TACOS DE BACALAO FRITO

FRIED CODFISH WITH ``MANZANILLA-MAYONNAISE`` (SHERRY WINE)

--- | 8,50€
REVUELTO DE MORCILLA Y LANGOSTINOS

SCRAMLED EGGS OF POTATOES, PRAWNS AND IBERIAN BLOOD SAUSAGE

--- | 11,50€
QUESO DE CABRA GRATINADO CON MERMELADA DE NARANJA

GRATIN GOAT CHEESE WITH BITTER ORANGE JAM AND WALNUTS

--- | 8,50€
JAMÓN IBÉRICO DE BELLOTA (60GR PLATO)

IBERIAN HAM (DISH 60)

--- | 12,50€
JAMÓN IBÉRICO DE BELLOTA (100GR PLATO)

IBERIAN HAM (DISH 100)

--- | 20,00€
QUESO MANCHEGO

MANCHEGO CHEESE

2,50€ | 11,50€
CAÑA LOMO IBÉRICA (85GR PLATO)

IBERIAN PORK LOIN (CURED)

2,80€ | 12,50€
BUÑUELO DE BACALAO CON ESTILO AZABACHE

COD FRITTER TO THE AZABACHE STYLE

--- | 9,00€
ROLLING DE COLA DE TORO

FRIED OX TAIL ROLL IN OWN SAUCE WITH POTATO PARMENTIER

--- | 6,50€
CORAZONES DE ALCACHOFA SALTEADO CON LANGOSTINOS Y JAMÓN AL TÍO PEPE

SAUTEED ARTICHOKES HEARTS, PRAWNS, IBERIAN HAM AND ONIONS IN SHERRY WINE SAUCE (TÍO PEPE)

--- | 10,50€
ALBÓNDIGAS DE CHOCO Y LANGOSTINOS AL JEREZ

CUTTLEFISH BALLS AND PRAWNS INS SHERRY WINE SAUCE (JEREZ)

2,90€ | 10,00€
CANELÓN IBÉRICO

CANNELLONI GRATIN, STUFFED WITH IBERIAN PORK SIRLOIN, SEASONAL MUSHROOMS, IBERIAN HAM AND CHEESE

3,50€ | 10,00€
LASCAS DE BERENJENA CON SALMOREJO Y BACALAO

FRIED AUBERGINE SLICE (EGGPLANTS), TOMATO CREAM SAUCE, SMOKED CODFISH AND PIECES OF IBERIAN HAM

3,50€ | 10,00€
PULPO SOBRE CREMA DE MANTECA COLORÁ

CARVED OCTOPUS AND CREAM OF POTATOES WITH LARD-PORK AND PAPRIKA

--- | 12,00€
LOMO DE SALMÓN TRINCHADO SOBRE TOMATE CASERO

GRILLED SALMON CARVED OVER HOME-MADE TOMATE SAUCE

--- | 12,00€
BACALAO GRATINADO CON AJO CONFITADO CON BASE DE TOMATE

GRATIN CODFISH WITH CREAMY GARLIC CONFIT AND HOMEMADE TOMATO SAUCE

--- | 11,50€
CORVINA SOBRE NIDO DE PISTO CON SALSA DE CAVA

GRILLED SEE BASS AND RATATOUILLE VEGETABLES WITH PRAWNS AND WINE CELLAR SAUCE

--- | 13,50€
CARRILLADA IBÉRICA

IBERIAN PORK CHEEK STEW AND CREAMY OF CAULIFLOWER

3,00€ | 12,00€
COLA DE TORO SOBRE PARMENTIER DE PATATAS

OX TAIL STEW AND POTATO PARMENTIER

--- | 15,00€
PRESA IBÉRICA CON JAMÓN (PARA COMPARTIR)

GRILLED IBERIAN PORK SHOULDER STEAK AND IBERIAN HAM WITH FRENCH FRIES (DISH TO SHARE)

--- | 17,00€
PRESA IBÉRICA CON PATATAS Y MOJO PICÓN

GRILLED IBERIAN SHOULDER PORK AND SLICED FRIED POTATOES WITH RED CHILLIES AND PAPRIKA SAUCE

--- | 15,00€
SOLOMILLO DE VACA GALLEGA

GRILLED BEEF SIRLOIN AND SLICED FRIED POTATOES (COW OF GALICIA)

--- | 18,00€
TARTA BOMBÓN CON BASE CRUJIENTE CON TRUFA, CHOCOLATE Y AVELLANA AMERICANA

CHOCOLATE CAKE WITH CRUNCHY BISCUIT OF TRUFFLES AND AMERICAN HAZELNUT

5,60€
TARTA TEMPLADA DE HOJALDRE CON NUECES Y CARAMELO

PASTRY CAKE FILLING OF TEMPERATE CARAMEL AND WALNUT

5,60€
TARTA DE CHAMPÁN

CHAMPAGNE CAKE

5,50€
¿Aún no has venido a degustarnos?